How NOT to Vacation and Other Marketing Lessons
Today's article is a little different. I want to share a story about something that happened on a trip to New Orleans and the marketing lessons it taught us.
So, Reena and I flew out to New Orleans not too long ago, and we were supposed to go on a swamp tour one afternoon. We'd planned to do an episode of 5 Minutes With Billy Gene from the swamp tour.
We had everything all set, it was going to be a big deal. Instead it turned into a sob story and a lesson I hope everybody learns from.
When it came time to get ready for the swamp tour, we started to have doubts about whether we should go because it was raining and we heard a big storm was on the way. Not being from the area, we weren't sure we wanted to get caught out in a storm. We finally decided to go for it, and called the tour company to let them know we were on our way, and might be five or six minutes late. No problem they said. We called them again when we were two minutes away, I mean literally two minutes from the departure time. This time they said no way, they wouldn't wait.
Needless to say, we were all disappointed and angry. We'd busted our butts to get out there and when we were within spitting distance of the place, they pulled up stakes and took off. What was THAT about?
To make matters worse, after we missed the first tour, we discovered there was a second tour from a another location. Ha! Here was our chance to still get a tour — or so we thought. We called the company — it was just down the street —  and asked them to please wait a couple of minutes, we were close by and on our way.  When we arrived we discovered (you guessed it) that tour had already departed. Deja vu, anyone? As you can imagine, we were not happy campers!
There was one good thing that made us feel a little better, however. Reena got a baby alligator's head!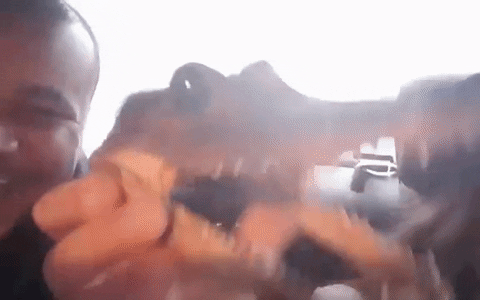 A $20 souvenir. Of an alligator head. That's as close as we got to seeing one. We spent the rest of our trip watching videos on YouTube and thinking about what we could have been doing.
So, there are actually multiple life and marketing lessons to  be learned here:
Don't be a chicken

. We cost ourselves precious time because we hesitated when we heard about the storm, and the time that elapsed while we were going back and forth cost us a tremendous experience.
      2. Don't assume everyone thinks the same way. We discovered on that trip that people in New Orleans                  are not as nice as people as in San Diego. They wouldn't wait, we told them we were on the way, and they                      told us to come on down then left without us anyway. Not a nice trick at all.
I have to admit, my level of frustration was an all time high. But truthfully, I had no right to be frustrated with the situation or the tour operators. Why? Because at the end of the day, the whole situation was our own fault. They did nothing wrong by sticking to their schedule — which I'm sure their other passengers appreciated. It was our fault for taking so long to make up our minds about the tour, and being unprepared.
Now, relate this to your business or other aspects of your life. What have you hesitated on or second-guessed and wound up missing? So, here's my advice: Shut Up and Make It Happen! Just do what it is that you want to do. Don't be like us, don't wait. Stop making excuses and take action, now, because if you don't, you'll miss out on your swamp tour.
Now, having said all that, there was a silver lining to the trip. Sometimes in bad situations, good things happen. We had a really nice Uber driver. She was awesome and drove us everywhere — which ended up being REALLY expensive. So, it was a monetary lesson too, because we had to drive out 30 minutes, and back, go to multiple places, have her wait for us while we argued with the tour operators and so on.
You know, several mistakes, but you lick your wounds, you continue…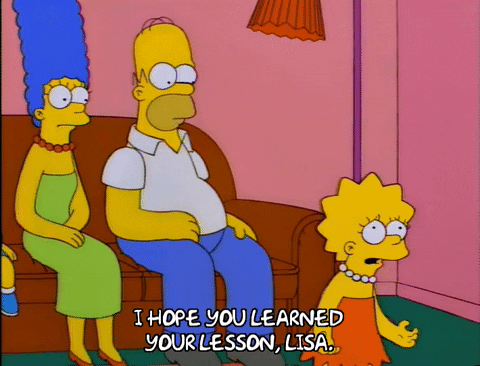 Have you ever had experiences that wound up being good life lessons, and perhaps good marketing lessons too?
Get a 7-day free trial to Billy Gene's Gene Pool to unlock trainings on marketing skills like Facebook advertising, sales, video marketing, persuasive writing and automation! Sign up through this link: trythegenepool.com!
-The Billy Gene Is Marketing Squad