How to Organize Your Business for Success – Account Management
Hey, what's up?  Today I want to introduce Twinkie and Sunshine (aka Jordan and Rheya).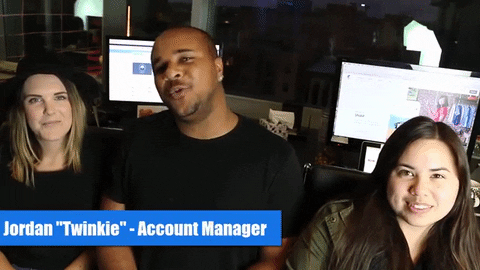 And we're going to be talking with the Lioness Den, a couple of our senior level account managers, about how they work with clients to keep everything cooking with their campaigns and their relationships within our agency.
When you work with our agency, our people are literally, in real time, watching your accounts … making sure you're getting stats … making sure you're getting leads … making sure those leads turn into customers … making sure those customers turn into money in your bank account … and then going back to us and our bank account. That all happens in the Lioness Den.
Billy Gene: So, at any point in time, how many accounts would you say that you individually manage?
Twinkie: I think it's around 40 now.
Rheya: Right, after New Year we're at about 40 each.
Billy Gene: These are just two of our account managers, both handling 40 accounts, so think about that when you're scaling your business. If you can have one person managing an account extremely well, and each account brings in $2500, that's a pretty good business to be in, right?
That's why we're in it.
So, Twinkie, what are some of your secret tips to keeping up with 40 accounts at the same time? That's 40 different owners and a ton of campaigns; how do you do it?
Jordan: A lot of SmartSheets! I'm sure Billy has mentioned SmartSheets, we use plenty of different sheets to keep track of our stats.
Billy Gene: So can you give us an example of a sheet that you use?
Jordan: Yeah, we call it The Summary of Leads. It documents the location [of the client], and how many leads we've gotten, how much they each cost, the total ad spend — it keeps track of how a campaign is doing, overall.
Billy Gene: So what you're saying is that at any point in time, we can log into the sheet and we can see how much a client has spent, how many leads we generated, and their average cost per lead.
Rheya: And also their budget, and what's left in their budget.
Billy Gene: So, you've been managing all that? Can you say on a day-to-day breakdown, how much a lead cost on a Tuesday versus a Friday?
Both Rheya and Jordan: Yeah! We have a sheet for that!
Billy Gene: Yeah! We have a sheet for that! That's a lot of sheets!
So, let me make a side note, here, about the process. This is an impressive process.
When Justin or I or someone else in business development has gone through a presentation with a prospect, and the prospect says, "I want to start working with you guys, what are the next steps?"
We tell the prospect we're going to put them on the phone with Jordan, and she's going to do an onboarding call. From the second that person says, "Yes, I want to purchase," until they're actually in our system, Jordan is there stepping them through the process to make it as easy and smooth as possible.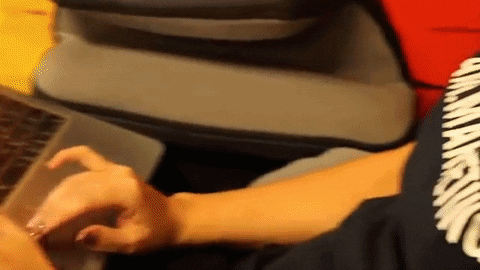 Jordan, can you walk us through the onboarding process?
Jordan: Yeah, I hop on the call with them — Billy usually throws it at me at the last minute.
Billy Gene: I do, I confess.
Jordan: I get all of their contact information, their business information, what they want to offer in their advertisement, and I also get their payment. That's the big thing.
Billy Gene: She collects their money.
Jordan: I do collect their money.  
Billy Gene: And you schedule the billing date or how do we continuously bill clients, now?
Jordan: We bill on a monthly basis. The second month billing date starts a month after their campaign starts. So let's say they pay today, but it takes a few days to get the campaign up and running, pulling in leads. They don't pay the second payment until 30 days after leads start pouring in.
Billy Gene: We're very different than other agencies in this. Most agencies, especially SEO companies, require payment before they start any work, even though the client isn't going to see the results for three months or more down the road.
With us, your billing date doesn't start until you start getting leads. We can do this, because we start getting results as soon as the campaign is activated.
So, Sunshine, what do you think is the key to managing 40 different accounts — and, therefore, 40 different clients' expectations? What are some tips and tricks that you can give our readers for dealing with that many clients, simultaneously?
Rheya: In order to keep them happy, I think the biggest thing is communication. You have to constantly be in touch with them, letting them know what's going on with their campaigns.
Billy Gene: Never keep them in the dark, or keep them guessing.
Rheya: Yeah, so we talk to them about their campaigns. Also whenever their budget gets low, usually around $200, we have them reload the ad spend. They're always happy to do that.
Billy Gene: Why are they happy to give more money to the campaign?
Rheya: Because we're getting them way more money than they're spending with all those leads.
Billy Gene: So, between Rheya and Jordan, and the rest of our account managers, there's a lot going on. So having a process to handle it all is huge.
Literally, the second I hang up with a client, Jordan and Rheya know exactly how to onboard that person. They know when to set up the billing date so it's automatically billed at the right time.
I know a lot of companies out there charge clients at the end of the service. We don't even begin working until that money is in the bank. And not a second sooner. That's just a policy we have. Unless you're a long time client and we trust you and we know what's going. But in most cases, we set up auto-payments so that in the next 30 days you'll automatically be billed and your money is in the account.
If you manage your business any other way, then you are messing up! If you give a great service, like we do, customers are happy to pay for that, again, and again and again and again. And they don't mind paying upfront each month.
That's a wrap for this interview with the Lioness Den.
Get a 7-day free trial to Billy Gene's Gene Pool to unlock trainings on marketing skills like Facebook advertising, sales, video marketing, persuasive writing and automation! Sign up through this link: trythegenepool.com!
-The Billy Gene Is Marketing Squad