How to Organize Your Business for Success – Social Media Management
I've got some good news today! For this installment in our business organization series, we're going to jump into social media management.
If you're going to have a thriving Facebook advertising business or any type of business today, video is hugely important. And so is social media. They're where online marketing is going. And with Facebook going head-to-head with YouTube for video views, you can bet video and social will integrate even more, and carry more power than ever.
So, today I'm interviewing Maghen, aka Alabama, aka the person who usually puts together all of our episodes of 5 Minutes With Billy Gene, our 1-on-1 strategy sessions, and runs our social media accounts!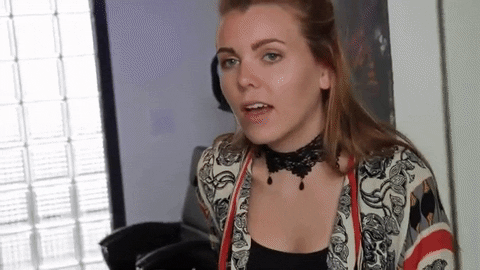 So when we reply to people on our fan page, even though it says from Billy Gene Is Marketing, it's really Alabama, working her magic behind the big curtain.
Let's find out how Alabama manages to juggle all of our social media. What I really want to focus on is leverage and how she uses each episode of 5 Minutes With Billy Gene or our strategy sessions to put out a ton of content for us.
So, Alabama, why don't you step through your process with us?
Maghen: OK, initially the videos go out every morning to our email list. Then we put it on our Facebook page, and put a short clip of it on Instagram.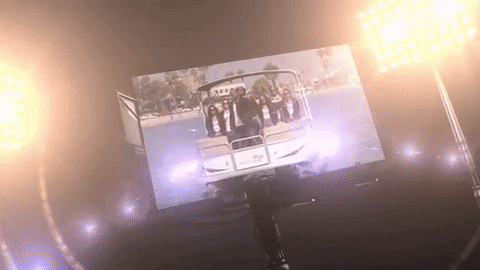 Billy Gene: So, you're saying that you take this one video, chop it up and take out short sections of content for Instagram?
Maghen: Yep.
Billy Gene: Wow. What else?
Maghen: I'll share them on Twitter and LinkedIn, too.
Billy Gene: So you can even make the episodes tweetable?
Maghen: Right, a lot of times I'll take clips or screenshots from the videos and use them for other content, graphics, or GIFs, things like that.
Billy Gene: Like what for example?
Maghen: You know, like maybe a quote graphic.
Billy Gene: So, like one of those cheesy memes that you can re-tweet or something?
Maghen: Yep.
Billy Gene: Smart, and do we do anything with YouTube?
Maghen: Yes, we post all of our video content to YouTube.
Billy Gene: So, now we've got content on YouTube too, giving us some organic SEO love. And how do people find this video on YouTube is there anything special that you do?
Maghen: Well, other than trying to keep the tags and the titles really easy to search, we also have a transcript of the audio made from each episode. Our transcriptionist, Iva, transcribes every episode then sends us the text, so we can add it to the video description. This helps SEO in Google, and also helps optimize the videos for search inside of YouTube itself.
Billy gene: If you ever look at our videos on YouTube you can actually read every single word that we said, so there are probably a lot of words that need to be bleeped out. I don't know if you can bleep them out in the transcript. I've never actually read them.
Maghen: Iva usually put stars in place of the bleeped words.
Billy Gene: We started 5 Minutes With Billy Gene how long ago? Beginning of December?
Maghen: A month and a half later and we're on our 20th, maybe 30th episode? Now we have over fifty of those episodes, over twenty 30 Skills In 30 Nights episodes, and around thirty strategy sessions.
Billy Gene: We're somewhere in there. As a side note, when you hire people it's a major investment. You're investing in your people, in building their skills, their futures, your future, the company's future, because it's all connected.
When I hired Alabama, I told her straight up that I don't give a flip about social media. I care about the money that comes in as a result of paying out money. So if I'm going to be putting money into social media, it needs to bring in leads. And those leads need to purchase something — they can purchase our courses, our services, our consulting. But the social thing has to make money.
So, Maghen, how have the last few months gone with the videos and social media work?
Maghen: It's crazy, it has grown so fast! First of all, when I accepted this position I had no idea how much video editing I would be doing, I'd never done it before.
Billy Gene: I sat her down and said, "Guess what? You're going to learn a skill set to make yourself more valuable."
Maghen: Yeah, just like that. It's actually been a good experience. Like any job, some days are harder than others. But it's grown so fast — we've got a lot of loyal viewers that watch all of our content. They comment, give their feedback, what they learned and how they're going to use it in their own businesses.
Billy Gene: Sure. And what about leads?
Maghen: We've gotten a ton of leads.
Billy Gene: I'd say we've probably brought in about a hundred thousand dollars between students and clients for our coaching, consulting, etc. We may have made even more, I don't know for sure.
Maghen: Definitely. We've landed a lot of people who were on the fence about hiring us, or taking a course, or they didn't know about us at all. The episodes show who we are, show the inside of our business and our courses. It has been really valuable.
Billy Gene: Yeah, I think being human is everything. It's important for clients to know the people behind the agency, and how we work — especially when we've never met 98% of our clients face-to-face. I also want to mention that Alabama has also done a lot of work with our new website.
Maghen: You should check it out.
Billy Gene: You're probably reading this article on the new website right now. These posts are another piece of our content pie, so that we consistently have content going out to our list. It's already made a huge difference in our business.
In fact, I'm mad that I didn't start doing these videos four years ago, when I first got started. It would probably be the biggest show online by now, but I guess you have to start somewhere.
In the short time we've been doing these episodes, we've built up to several thousand people who watch every episode, and it's consistently increasing. We're also getting more leads, and more sales, and more people asking for more services. So it's been a real success, overall.
Maghen: Yeah, Billy always talks about how important video content is, but I've gotten to see first-hand how much better video content works than all the other content out there. It's definitely the future.
Billy Gene: It's happening right now, so Alabama's coming into the game at the right time. I just, kind of, threw her in there. I told her my expectations, told her to make it happen, told her she'll be here at 9 o'clock at night just getting it right, and to make sure we're getting results. She's already paid for herself many times over, and I'm lucky to have Alabama on my team.
I hope this article gave you a clue as to how important video is to marketing these days. I tell my students all the time that if you're not comfortable on camera, you'd better get comfortable, right now, because this is where marketing is going.
Have you started using video on social media to market your business? In what ways?
If you want to learn more about how to use video to market your business, sign up for a 7-day free trial to Billy Gene's Gene Pool to unlock 4 trainings on video marketing + month's worth of skills trainings on things like Facebook advertising, sales, persuasive writing and automation! Sign up through this link: trythegenepool.com!
-The Billy Gene Is Marketing Squad