How Video Marketing Exploded My Business
If you want your business to survive and thrive from 2016 on, you need to use video V-I-D-E-O. Video marketing is one of the most powerful weapons you can have in your marketing arsenal these days. It's like a freakin' NUKE — it WILL explode your business!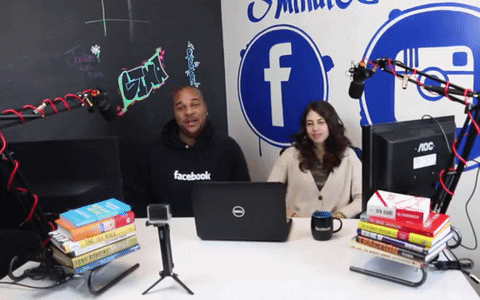 If you're not using video marketing, you're messing up! Really bad! So, today, we're going to talk to you about the three best ways to use video for growing your biz.
Number 1: Use Video Marketing to Build Awareness
People won't buy from you if they don't know, like and trust you. To build that know, like and trust factor, you could crank out tons of web pages, articles, blog posts, social messages, press releases, on … and on … and on …
Or you could create a video or two that will build it 10 times faster.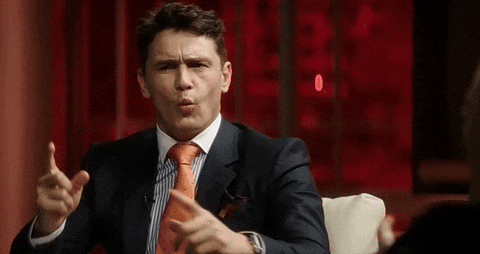 That's right, you can do more to build relationships with your prospects and customers in one video than you can in a thousand pages of web copy. That's because video lets people see you, hear you, and get a feel for your personality — it reaches a variety of senses, not just sight.
Free Traffic Tip: There are a lot of cool ways that you can reach people for free, so we're going to give you an example. Every single episode of 5 Minutes With Billy Gene is transcribed, meaning someone will actually type out word for word what we say and then upload that transcription in the 'subtitles & closed captions' section when we add the video to YouTube.
Now, why do we do that? It helps our Google ranking, so people can find our videos in the search engines easier. When people go on Google and they search a topic that we've discussed, our video pops up.
Since Google can't hear video audio, it relies on the transcription we made to determine what's being said. This helps Google index the content correctly, and helps our videos and website rank better.
So how do we get it done? We hired Iva from a site called Upwork.com. She listens to every episode and then transcribes the audio into text. We pay her five dollars a video. Is that worth the investment?
Yes!
Number 2: Use Video Marketing for Positioning.
Product Positioning — I think the person who's best at this is the famous, Kim Kardashian. She's her own product, and she knows how keep her product in front of the world. She's constantly using video, on TV, on social media, everywhere to plug her "product."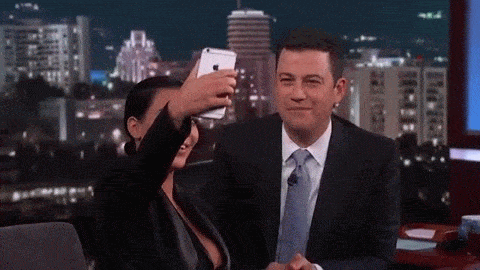 And it works! The Kardashians have more exposure than a sumo wrestler! People all over the world are aware of them because they become masters at using video to show their incredibly entertaining lives. Which is pretty ridiculous when you stop and think about it.
Now, if we flip over to the business side of things, video marketing can position you as an authority. So, for example, you're reading this right now to learn from us, right? You've sought us out as experts. You're reading our article. And this article was made from one of our videos.
Well, video marketing can do the same for you — position you as an expert in your industry. Putting your content out there, in this case, videos, allows you to do that!
Number 3: Use Video Marketing to Leverage Your Assets
What do I mean by this? I mean use your videos for multiple purposes. For example our 5 Minutes With Billy Gene segment will be chopped and edited into different marketing pieces, or assets.
We'll make 15-second clips for Instagram. Upload the assets to our Facebook page so we have content there. We'll also upload them to YouTube. We'll turn the transcriptions into blog posts, and other social messages.
So every video ends up giving us serious marketing mileage. All we have to do is leverage this one simple activity a day. That's why we started this show. It allows us to interact with you in a variety of ways, growing the relationship, and building the know, like and trust factor, so that when it comes time for us to sell something, you buy!  
Quick tip: If you're using Facebook to reach your audience, don't share your YouTube videos there. You should upload your videos directly to Facebook, because they will reward you and give you a larger reach.
Facebook is actually competing with YouTube for the video views space, so they want their own content showing up on the platform.
Your Video Marketing To-Do List: If you don't have videos, if you're not comfortable on camera, guess what? Hate to break it to you, but you need to get comfortable, because video is where marketing is going.
If you want your business to survive and thrive, you got to do it. So pick up your smart phone, or your video camera — whatever, I don't care, it doesn't have to be polished — and, if nothing else, just talk to yourself. Just take imperfect action, and take it now.
I don't care if you start with only five views an episode, that's OK. I think we started with a hundred views an episode because we email notices for each episode out to our list. So a hundred people watched in the beginning, and now we're up over a thousand every episode. That's how this works. Now, we're going to let the momentum continue to build and build and build.
Next year at this time, when we have a hundred thousand people who tune in every episode, we'll have a real asset we can leverage in our business. Who knows? Maybe we'll even launch a TV show, like Kim Kardashian.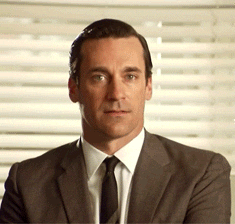 So, how are you going to start using video marketing in your biz?
Here's a good place to start: Get a 7-day free trial to Billy Gene's Gene Pool to unlock trainings on marketing skills like Facebook advertising, sales, video marketing, persuasive writing and automation! Sign up through this link: trythegenepool.com!
-The Billy Gene Is Marketing Squad